Search found 6155 matches
by cowgirl

Sat Nov 10, 2018 1:21 pm
Topic: #83 - The Martinet
Replies: 28
Views: 1506
I rewatched the episode tonight. Two things struck me: 1. After the altercation with the captain, Lucas just lets Ben in the house without seeming to consider Ben might have an ulterior motive for wanting to talk to him. 2. Lucas never says anything negative about captain Perry, nor does he try to ...
by cowgirl

Thu Nov 08, 2018 6:51 pm
Topic: The Rifleman alphabet game
Replies: 55
Views: 890
North Fork Napkins Nails Norman Native Needle Neighbor Nations North Fork Weekly None So Blind Nathaniel Cameron - Grasshopper Duel of Honor' as Nat Gilkey, he is the one that Groder gave his guns to hold. Nora New Orleans Menace Ed Nelson - Dead Cold Cash as Stacey Beldon, the gunslinger hired by S...
by cowgirl

Thu Nov 08, 2018 6:28 pm
Forum: The North Fork Saloon
Topic: Happy Birthday Dana!
Replies: 5
Views: 132
Happy Birthday to you Dana!
https://www.youtube.com/watch?v=hstiJEtsshI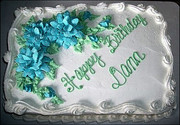 Whatcha' doing on your special day?
by cowgirl

Tue Nov 06, 2018 6:16 pm
Forum: The North Fork Saloon
Topic: Mark's future wife
Replies: 2
Views: 70
Mark is thinking about his future and what he wants to do with his life. He's also thinking of what he will be looking for in a wife. Remember in The Sister Mark asked Lucas what Lucas was looking for if he ever got married again? Now let's say Lucas is asking Mark the same question years later........