Mark is very interested in new innovations. It would be great if he can get in on this new-fangled start-up. Of course, pa doesn't think telephones will last.
---
Site Admin

Posts: 7450
Joined: Fri Apr 21, 2017 7:34 pm
Location: North Fork - New Mexico Territory c/o of The McCain Ranch
Contact:
I wonder what Mark would think of all the technology today? Can't you see him riding his horse and texting?
"Keep your 'sites' on The Rifleman"
"The Rifleman hits the 'Mark' every week on abc."
A cowgirl's work is never done.
---


~Deneen~
* Johnny Crawford *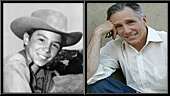 You Are In My Prayers
---
I am sure Mark thought of the technology before anybody else did and pa just shook his head...
---
Mark: pa, remember when Mr. Goss took my picture?
Lucas: sure, son.
Mark: I bet someday that cameras will be a lot smaller and everyone will have one.
Lucas: that's just silly, boy.
Mark: not only that, but in about 20 years people will pay to see people move in pictures, kind of like the vaudeville show in Santa fe. The one I want to go see with the fellows at school...
Lucas: I am not spending good money for you to take a train and go see a silly show with girls dressed like girls in a saloon!
Mark: so I can go to the saloon here? (Moves out of pan's reach) not only that, but about 40 years from now, there will be a box where you can listen to news , music, and stories. Soon afterwards, people will talk and move in the pictures.
Lucas: you have been in the sun too long.
Mark: about 60 years from now, you can have a box where you watch stories and hear people move and talk.
Lucas: Mark, have you been smoking loco weed?
Mark: then folks will have a flat rectangle thing, where they can send their own telegrams, call people, take pictures, play poker and checkers, and even watch and write about us all the time.
Lucas: that is the most foolish thing I ever heard! Why would anyone in their right mind be interested in us?
Mark: I guess you're right, pa. But don't blame me because cash is always our short crop!
---
Another good one - Dana!


~Deneen~
* Johnny Crawford *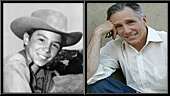 You Are In My Prayers
---
What can I say Dana...you are on a roll!!! love it
"For I know that my redeemer liveth, and He shall stand beside me later on."
(Lucas in Home Ranch)
---
Thank you, guys!
Lucas: Mark, what do you have and what are you doing with that thing?
Mark: nothing. (Said defensively, much like he said " nothing" in three legged terror and death trap)
---