On each topic, to the left of the subject/date and all that is either a picture of a rifle, man shooting a rifle, or a fire. What do these different pictures mean?
~Morgan
"If" is a troublesome word.
---
Interesting Question.


I guess CowGirl or Judy can answer that question.

~Deneen~
* Johnny Crawford *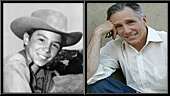 You Are In My Prayers
---
If I had to guess
New posts
No new posts
Hot topic
???
Dan
Q: What did the farmer say when he couldn't find his tractor?
A: Anyone seen my tractor?
---
Technical Ranch Hand

Posts: 2453
Joined: Fri Apr 21, 2017 7:50 pm
Location: BC Canada
Contact:
Dan is correct. They are just icons to show new posts etc.
Judy M
---