Kirk Douglas is 101 years old today!

Wowwwwwww!


~Deneen~
* Johnny Crawford *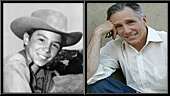 You Are In My Prayers
---
Happy belated birthday, sir! You are a great actor and citizen! My favorite films of yours are the bad and the beautiful and greedy.
---
Thats incredible......Happy Birthday Spartacus!!
"For I know that my redeemer liveth, and He shall stand beside me later on."
(Lucas in Home Ranch)
---
Site Admin

Posts: 6646
Joined: Fri Apr 21, 2017 7:34 pm
Location: North Fork - New Mexico Territory c/o of The McCain Ranch
Contact:
That is amazing! Happy belated Birthday KD!
Off Topic
Arthur Garner lived to be 104!
"Keep your 'sites' on The Rifleman"
"The Rifleman hits the 'Mark' every week on abc."
A cowgirl's work is never done.
---