Jerry van dyke has passed away. I enjoyed him in coach, the middle, and when he guested on his brother's first show. I did not learn until today he was a regular on the Judy garland show. My condolences to his family and thank you, sir!
---
Rest In Peace - Jerry!


~Deneen~
* Johnny Crawford *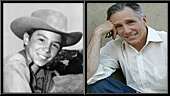 You Are In My Prayers
---
I'm watching Jerry Van Dyke on the Johnny Carson show now. (1980)


~Deneen~
* Johnny Crawford *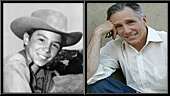 You Are In My Prayers
---
Site Admin

Posts: 6784
Joined: Fri Apr 21, 2017 7:34 pm
Location: North Fork - New Mexico Territory c/o of The McCain Ranch
Contact:
I always enjoyed Jerry Van Dyke, what a treat he was to watch.
The Dick Van Dyke Show
As Rob Petrie's brother.
I use to love to watch him play that banjo.
My Mother the Car
The story of the relationship between a man and his mother, the latter having been reincarnated as a 1928 Porter automobile.
I'm not sure how many of you remember him in My Mother the Car, 1965. I remember watching this. Anybody?
Coach
Jerry as "Luther Van Dam", a role that capped his long career, on Coach (1989).
Thanks for the Memories!
May you rest in peace!
"Keep your 'sites' on The Rifleman"
"The Rifleman hits the 'Mark' every week on abc."
A cowgirl's work is never done.
---
I've seen "My Mother The Car" in re-runs recently.
I remember when it was aired - but a few episodes was enough for me
.

I liked Jerry on "Coach".


~Deneen~
* Johnny Crawford *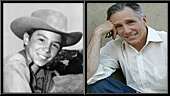 You Are In My Prayers
---
Another great talent gone. Thanks for the memories Jerry!
"For I know that my redeemer liveth, and He shall stand beside me later on."
(Lucas in Home Ranch)
---