---
Site Admin

Posts: 5892
Joined: Fri Apr 21, 2017 7:34 pm
Location: North Fork - New Mexico Territory c/o of The McCain Ranch
Contact:
I wish to thank all those who did serve and who are serving to help keep us safe.
May God Bless You and yours!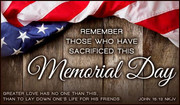 "Keep your 'sites' on The Rifleman"
"The Rifleman hits the 'Mark' every week on abc."
A cowgirl's work is never done.
---
Amen and Amen. we are so blessed in this Country. ALL gave some and some gave ALL!!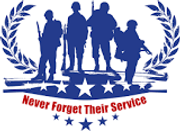 "For I know that my redeemer liveth, and He shall stand beside me later on."
(Lucas in Home Ranch)
---
---